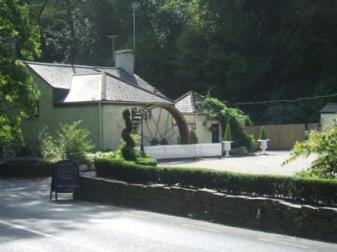 Visitor reviews
Review from Unhappy Couple on 17th August 2011
"We were shown to our room which was grotty, the sheets were stained with yellow and there was a big hole in the wall. We had to go and ask for towels as they hadn't put any in our room. There were lots of insects in our room on arrival and the plaster was peeling badly in the bathroom. We thought we would manage with the standard with it being for just one night, however when we went to bed (early as we had a big day ahead of us) ... More...the people next door had their tv on until the early ours and their bed was banging on our wall all night. When the toilet flushed in their room is sounded like it was in the room with us. We went downstairs to complain but there was nobody there, they don't even have a reception. The walls are paper thin so don't expect a decent nights sleep. We got up early so we could get out of the place and the owners were nowhere to be seen. We had to wait until 8.30 for them to arrive at the inn and when we complained the male owner just said it wasn't his problem. We asked for a discount on the room and he said it wasn't his problem that the room next door were noisy, even though it was their issue that the walls were so thin and that clearly the water tank wasnt set up properly. So we left having to pay out 60 pounds for a scabby room in a scabby B&B. We will not be returning and we advise u not to stay there too! The pictures on their website look nothing like what u get! "
Map markers (colour key below) show other places to stay - drag 'n zoom to explore - click for details.